Hemorrhoid Cream with Lidocaine 5%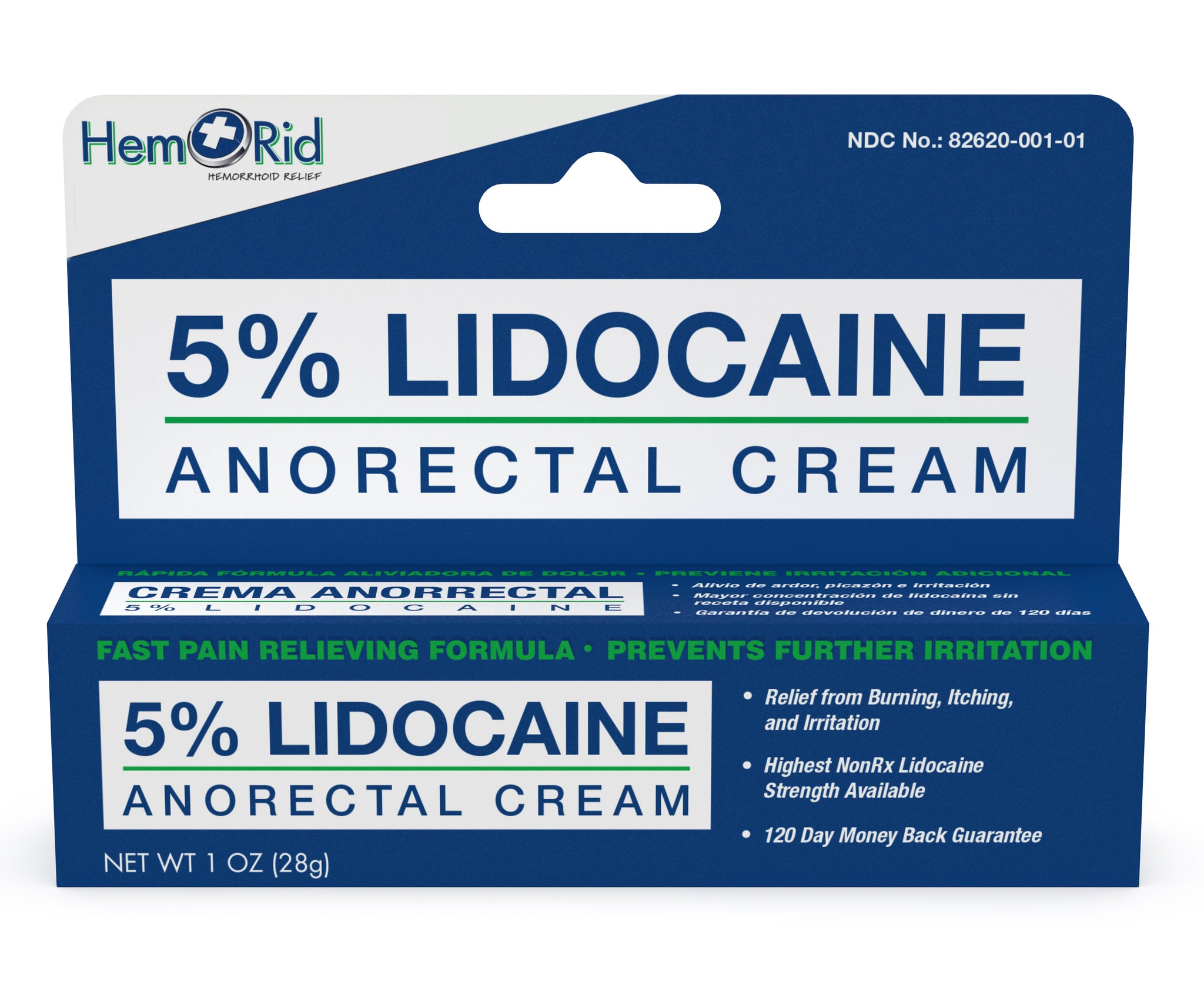 Hemorrhoid Cream with Lidocaine 5%



Frequently Bought Together
Get treatment from multiple recources by bundling with our other products
Try our supplements for an herbal treatment, our fiber gummies for digestive health, our lidocaine cream for immediate pain relief, or save by bundling all 3 for the ultimate hemroid protection package!

HemRid Max - Get Fast Hemorrhoid Relief.
+
+

Hemorrhoid Cream with Lidocaine 5%
Ingredients
Lidocaine 5%, Vitamin E.
Description
MAXIMUM STRENGTH FOR MAXIMUM RELIEF - Delivers the highest dosage of lidocaine available without a prescription. Works instantly to relieve pain, itching, burning, and discomfort associated with Hemorrhoids and other anorectal disorders.
GIVE IT A REST - Everyday activities can inflame and irritate hemorrhoids. Applying lidocaine to hemorrhoids gives them much-needed rest and encourages shrinking to give you a rest from discomfort.
GRUMPY MUCH? – Who wouldn't be. Hemorrhoid flare-ups can turn even the happiest person into a cranky cat. Lidocaine 5% lets you get on with your life without the bother and disruption of annoying symptoms.
THE SECRETS SAFE – LMB Lidocaine 5% comes in a discreet 1oz tube, making it the perfect travel companion and convenient to slip into a purse, backpack, or briefcase for symptomatic use.
All LMB products are proudly made in the USA and come with our hassle-free happiness guarantee. Return your product within 120 days of purchase for a full refund. No questions asked.
Ingredients Lidocaine 5% - Soothes and calms the symptoms associated with Hemorrhoid flare-ups. Vitamin E – Moistens dry, itchy tissues and promotes healing.

SCIENTIFICALLY BACKED FORMULA
Our supplement is crafted based on the latest scientific research, ensuring maximum effectivenes

CLINICALLY RESEARCHED INGREDIENTS
Each ingredient in our blend is chosen for its clinically supported benefits, backed by studies and research

ALL NATURAL FORMULA
Embrace the purity of nature with our all-natural formula, free from synthetic additives and harsh chemicals